INDUSTRIES
Faster time to market

for iGaming companies
In a technologically immature sector, iGaming has, until recently, been underpinned by marketing at the expense of technology best practice. Now, regulation of the sector is ramping up, and so companies urgently need to fix outdated, disconnected products and data. Ciklum can help you build differentiated, scalable and compliant platforms to enable the holy grail of personalised, yet responsible gaming.
Compliance with changing regulation
With increased regulatory scrutiny and significant variances in gaming legislation across the globe, iGaming operators and suppliers face an ongoing battle to stay compliant. This is a balancing act between continuously meeting changing iGaming compliance requirements and maintaining strong product engineering discipline and speed-to-market.
Improving iGaming payment processes
Players who can't get their funds in or out of your platform quickly and transparently will quickly switch to a rival platform where they can. Enabling fast registration with elements of automation and one-click features can solve these problems and improve the player experience.
Modernising and integrating platforms
In an industry where mergers and acquisitions are common, it's easy to inherit a mix of legacy platforms that are hard to develop and enhance. Integration that gives operators a holistic view of all their technology is essential, including distributed cloud adoption to manage data and enable platforms to scale at speed.
Moving from monolithic applications to microservices
Monolithic systems can be time-consuming to upgrade as changes involve work taking place across the entire system. Adopting a microservice-based architecture - where code is broken down into manageable, flexible modules - gives agility to product development, while speeding-up deployment.
Differentiating player experiences
In a mature marketplace, it's become harder than ever for iGaming operators to stand out from their competitors. Personalisation is the answer, but it requires complex and fast-working algorithms. This is where artificial intelligence (AI) and machine learning can make a real difference in supporting better player engagement and retention.
Finding talent at scale for project execution
Competition for the most talented employees in the industry is increasing all the time. Those struggling to attract enough of the right people are finding their product development is being held back. This is leading some operators to explore new ways to bring in those must-have skills quickly, including partnering with expert iGaming developers and their ready-made, high-performing teams.
How

we

help
Consulting & innovation
Consulting & innovation
How we help
With Ciklum's expertise in app development, you can translate strategic ambitions into tangible outcomes. With a clear direction of travel defined, you can embrace the agility required to make fast platform changes that delight your end customers - and this can all be achieved in a way that maintains compliance, globally.
Solutions at a glance
Assessment & strategy: evaluating current tech, developing strategic roadmaps and modernising platforms & infrastructure.
Improvement: enabling business model innovation to embrace agile approaches such as microservices.
Regulation and compliance: flexible cloud-hosted platforms ensure rapid responses to changes in regulation, wherever you operate.
Core development & delivery
Core development and delivery
How we help
With 20 years' experience in creating custom digital products, such as mobile betting software, Ciklum is perfectly positioned to help you create the iGaming experiences players want. We can help you refactor and extend applications, provide cross-platform services, undertake complete custom solution replatforming, and integrate with third-party solutions.
Solutions at a glance
Platform modernisation: architecture solution design; partial system restructures & front-office applications.

Differentiated customer experiences: taking a holistic approach to customer experience design thinking and development.

Enabling personalisation: crafting player-centric solutions at their core to enable more sophisticated personalisation.
Product engineering
Product engineering and innovation
How we help
From start to finish, we can support you at every stage of your iGaming product engineering lifecycle. We can provide end-to-end product roadmap analysis, architecture design, software development, and operate and run (managed) services. We'll drive continuous discovery and product innovation, advising on the best architecture to ensure your landscape is secure, high-performing and scalable.
Solutions at a glance
Engineering and cloud adoption: architectural assessments, site reliability engineering and cloud adoption readiness.
Testing and security: governance, performance testing, security and compliance, and CI/CD framework implementation.
Online payments: online payment solutions for consumer-facing applications to drive conversion, loyalty and revenue.
Data and analytics
Data and analytics
How we help
With the wealth of data available to iGaming operators, making the most of it to improve customer experiences, as well as operational efficiency, is increasingly important. We leverage our capabilities in AI and machine learning to help you to find new customers, verify players, identify suspicious activities, build smarter algorithms and enable greater personalisation.
Solutions at a glance
Modern data platforms: a full-service approach to modernise your data platform - strategy, architecture, integration and implementation.
AI and Analytics: developing your ideal vision of AI deployment and then helping you implement it.
Internet of Things (IoT): assessing your suitability for IoT enablement, and where it would best fit, before putting it in place.
Cloud infrastructure
Infrastructure optimisation and cloud orchestration
How we help
As the iGaming industry continues to grow at pace, so too does its complexity and the need for your algorithms to move at even greater speeds. Not only does this require ever more computer power, but also the ability to enable and optimise infrastructure with just a few clicks. Our expertise in mobile app development along with cloud and infrastructure optimisation, means we'll ensure your platforms can scale easily without the need to re-architect.
Solutions at a glance
Infrastructure optimisation: reliable and flexible infrastructure optimisation with minimal running costs.
Cloud orchestration and automation: iGaming cloud integrations and optimisations to deploy scalable solutions at the click of a button. We help you store data securely while scaling at pace.
We

enjoy

collaborating

with

companies

in

pursuit

of

the

extraordinary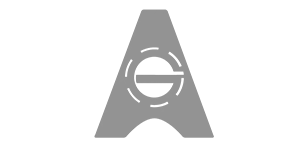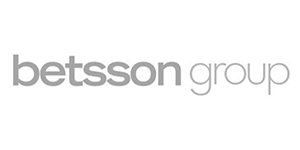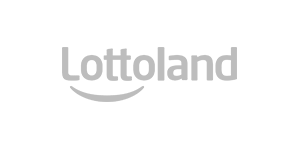 DON'T JUST TAKE OUR WORD FOR IT
"We started the relationship by tasking the initial small group of staff with low-risk projects but, due to the projects' success, now some of Just Eats' entire country platforms are run from that location."
"Through the platform developed with Ciklum, METRO expanded its services by supporting both traditional brick-and-mortar business as well as providing a fully-fledged digital service for a wider customer base."
"The engineers and the team we get to work with bring a high level of expertise and a great work ethic that really resonates with our value of excellence and passion for delivering the best service to our customers."
"We built everything from scratch super fast, and now each app is released successfully to the store with minimal manual intervention."