INDUSTRIES
Reimagining the

consumer experience
Meeting the changing demands of consumers is a continuous and never-ending cycle. With Ciklum, your business can thrive in a world where digital, omni-commerce and personalisation are defining the winners in the market.
Adapting to changing consumer behavior
Consumer behavior is changing fast and brand loyalty is at an all-time low. Increasingly, your brand needs to combine local convenience with frictionless customer experiences, while delivering sustainable products and services.
Engaging customers directly
The continuing shift from physical to digital means new direct-to-consumer models are emerging all the time - bringing both an opportunity and a threat for new and established brands.
Expanding the consumer relationship
Understanding your consumers is critical to delivering relevance in your propositions. Without it, sustainable relationships cannot be formed. A deep understanding of the 'what, why and when' can transform your relationship with your consumers and expose new engagement opportunities across your products and services.
Unifying physical and digital experiences
The demand for customer experiences that retain the ease of online with the in-person benefits of bricks-and-mortar, is forcing brands to reinvent themselves to provide an interconnected physical and digital experience.
Mastering organisational data
Every business is under pressure to get more value from their data. Yet, systematically extracting, organising and harnessing huge and complex datasets is now a major barrier to effective decision-making.
Leveraging technology to drive revenue
Across Point of Sale (POS), omnichannel, campaign execution, booking systems, fulfilment and loyalty programmes, you have to maximise ROI from all of your technology investments.
How

we

help
Omnichannel experience
Omnichannel experience
How we help
Using a variety of listening tools and techniques, we can help you establish a 360-degree view of your consumers across all of their digital channels, and their needs at each stage of the buying journey.
Solutions at a glance
Personalised experiences: create a seamless, frictionless consumer experience, leveraging data to deliver highly personalised customer journeys.
Data & analytics: implement data, analytics and technology across all consumer touchpoints, and scale development across web and mobile.
Direct-to-consumer commerce
Direct-to-consumer commerce
How we help
We'll engage with your consumers to identify their user needs, fusing the nuances of your business with best-in-class market and sector trends to ensure a product roadmap that meets the needs of your consumers, and your business objectives.
Solutions at a glance
Digital commerce: implementing end-to-end headless commerce solutions from requirements to solution architecture, and from localisation to testing.
Centralised data: improve sales performance and strengthen customer loyalty through centralised customer data, process automation and predictive analytics.
Master data management
Master data management
How we help
We can help you build an organisation-wide master data management capability that ensures you can collect the right data and then store, organise and structure it effectively.
Solutions at a glance
Data-driven marketing: develop your data analytics expertise and ensure your marketing technology ecosystem is harnessing data to drive the right campaigns.
Continuous improvement: creating a sustainable feedback loop, so you're constantly evolving and building upon your data-driven experiences.
Commerce & payments
Digital commerce & payments
How we help
A multi-platform approach to digital commerce is what makes all the difference between a completed sale or an abandoned cart. We can help you implement and scale a fit-for-purpose digital commerce solution that drives continuous growth.
Solutions at a glance
Personalised experiences: with tailored user content informed by a user's digital footprint, create personalised buying journeys using AI and sophisticated data platforms.

Online payments: implementing the right payment technologies for your business covering mobile, one-click, tokenisation and other forms of digital commerce.
Digital automation
Digital automation
How we help
Ever-changing customer expectations in the age of same-day delivery are challenging many organisations to reevaluate their processes. Brands with highly digitised operations can expect huge efficiency gains and greater post-pandemic resiliency. By leveraging process automation, predictive analytics, artificial intelligence and robotics, we can help revolutionise your business.
Solutions at a glance
Intelligent automation: helping you automate across your entire business to improve process efficiency and quality.

Digital control towers: creating a unified hub that provides end-to-end visibility and control of your business processes.
Agile supply chains: ensuring your supply chain function is increasingly agile to improve planning, remediation and execution.
We

enjoy

collaborating

with

companies

in

pursuit

of

the

extraordinary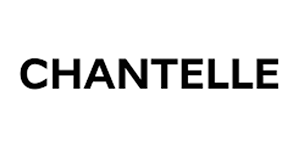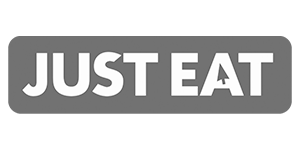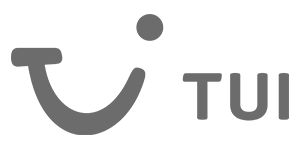 DON'T JUST TAKE OUR WORD FOR IT
"The speed and efficiency of hiring high quality, dedicated engineers has been a key advantage … We're now growing our presence significantly to embark on a large, complex platform consolidation programme."
"Ciklum developers leverage a wide range of technologies and follow project management best-practices. They are good engineers / consultants who know how to translate our concepts into efficient products. By matching Ciklum's insights with our goals, our processes become a partnership that puts apps and services in positions to thrive."
"We found a great partner in Ciklum. The engineers and the team we get to work with bring a high level of expertise and a great work ethic that really resonates with our value of excellence and passion for delivering the best service to our customers."